Clear Aligners
Get Your Perfect Smile Without Wearing Braces
How to get the smile you always wanted?
You want to smile with more confidence, but you need help getting there. It has never been so comfortable as with clear aligners.
More and more people use transparent orthodontic devices called clear aligners. They get them the smile they always wanted. So can you as well. 
But correcting crooked teeth isn't just about getting a picture-perfect smile. It protects the long-term health of your teeth and protects your gums. It also increases your overall health, boosts your confidence, and raises your self-esteem.
What are the advantages of Clear Aligner vs Braces?
Braces use brackets and bonded to the teeth or banded to the molars. Brackets connect each other by wires. The wires provide the force that moves the teeth. However, neither the braces nor the wires are custom-made. The orthodontist introduces manual changes on the wires or the brackets to help move the teeth. 
Aligners are custom-made mouthpieces of transparent plastic. They slip over your teeth and fit tight. You get an individualized alignment plan with the end in mind from the beginning. The treatment plan generates a series of aligners from the beginning to the end, and you change aligners each week approximately.
12 compelling reasons why you should choose Clear Aligners over Braces
1. Clear Aligners are almost invisible
Clear aligners are transparent custom-fitted mouthpieces of plastic. Unlike the "metal mouth" braces, people can't really tell if you wear clear aligners from the so-called personal distance (1.5 meters). That's why clear aligners have taken away the social stigma of wearing braces from our patients.
Aligners inspire confidence in our patients. You can smile confidently while you're making great strides towards your winning smile. Take all the pictures you want with them; you will always show white teeth and a progressively better smile than when you started.
In the intimate space, you can perceive a transparent plastic guard that doesn't pull back as with braces.
Was being embarrassed about wearing braces the reason why you didn't take action before? Now you can get your dream smile without braces and wires in your mouth.
2. Clear Aligners let you speak normally
The aligner's custom-fitted vacuumed plastic profile is much thinner than the bracket and wire of the braces.
Braces let you speak reasonably well, but with aligners, you speak better.
Yes, you can speak naturally with your aligners. Our patients who are public speakers -profit speakers, singers, actors- wear their aligners all the time, and they take them off only for peak performance on the show, or for the short speech time on stage. Teachers and salespeople wear them all the time.
Another benefit is that there is no need to take the Aligners off for your daily social life group pictures.
However, if you want to get high-resolution, close-up photos for professional purposes, weddings, or any other event, just take them off, get your pictures taken, and then put your aligners back in. That's all.
3. Clear Aligners are more comfortable to wear than Braces
Same as for speaking, merely wearing the aligners is more comfortable. Braces hurt your cheeks, your lips, or your tongue either because you bite on them or just because of the constant contact of the parts with your chick and tongs.
You can use wax to cover the braces while your cheeks adapt to them fairly quickly, producing a bit more keratin, similar to the callused palm of a tennis player.
On the other hand, aligners have a much thinner profile, rounded edges, and no wires. They very seldom cause soreness.
If they ever do cause a sore spot, you can trim the edge of the aligner yourself at home with a nail file.
4. Clear Aligners
 are faster than Braces
The treatment concept with clear aligners starts with the end in mind and reproduces the desired finish position on a 3D digital model. Then, move the teeth to the desired position with the aligners with a precise sequence.
In treatments with braces, that 3D position only exists in the orthodontist's head or on a manually prepared plaster model in some cases. During the treatment, the orthodontist needs to calculate the current stand, the deviation from the desired imaginary position on his mind.
He then needs to adjust manually, changing or bending wires, debonding, and re-bonding brackets. You need to go to the dental practice typically on a monthly basis to have this done.
The treatment with aligners is similar to a long-distance commercial flight. The pilots calculate everything before the take-off on a well-thought-out flight plan – the fuel needed according to the weight, the weather conditions ahead, the best altitude for the wind speed and direction, the shortest route around the globe, and the right track.
We plan teeth movement with aligners the same way – the degrees of rotation, inclination, the tenths of millimeters of space and height, the sequence of movement, the final shape and position of the teeth.
We calculate all those details before starting the CAD-CAM model. The rest of the treatment process goes practically on auto-pilot.
5. Clear Aligners cause no emergencies
Braces may debond from the teeth. While biting, the brackets and bands contact the food and the other teeth and become loose. You need to schedule an appointment to have them bonded again.
Wires can also break or come off and hurt the cheeks. Then you need to go to the dentist quickly to cut the loose wire, put it back in or change it. If you are away from home, you'll need to find an emergency dentist quickly.
If you don't fix it quickly, one or several teeth won't move while the others do. You may lose the alignment and get worse, needing extra time to recover.
Aligners, on the contrary, don't cause emergencies. Some pieces of composite sometimes get bonded to the teeth, but they are less likely to come off because they are tiny. And if one ever comes off, the aligner works almost as well. So, no hurries. It can be fixed in the next regular appointment.
The worse thing that can happen is that you lose the aligners, or you break them. You may need to skip one aligner, jump to the next one, and stay with that one for a longer time.
Or we can order the precise aligner number of the series since we can produce it with CAD-CAM without needing any impression or scan.
6. Clear Aligners provide Facial Driven Aesthetics
You may have seen people who have had braces or aligners before. But their smile still doesn't look so good. Straight teeth don't guarantee a winning smile. Here's why:
The midline may not match the nose line.

The left and right sides may not be symmetric and match the nose wings.

The front teeth can be canted in relation to the eye pupils and the lips.
When you integrate DSD into the clear aligner treatment plan, you are not just getting straight teeth but achieving a confident smile that matches optimally with your facial expression. We're talking about a higher level of precision and results that we call facial driven orthodontics. 
Since the treatment plan for clear aligners is fully digital, DSD and aligners are the perfect fit.
However, as of today, only a handful of comprehensive dentists are applying Digital Smile Design to their aligner treatment plans. This is because no software provides a full integration yet. The orthodontist designer needs several software applications, which is an extra hassle. The result is that your face is not taken into account for your smile makeover. Sad, but true. 
We fully integrate the Digital Smile Design into your clear aligner treatment plan by using 3 to 4 different software applications to calibrate the 2D smile design on top of the aligner design software.  
So we provide indeed another level of precision for the best possible aesthetic results.
7. Clear Aligners move teeth more selectively than Braces
Imagine a couple of floats on a pool connected together by a U-shaped flexible cable. If the cable is flexible, they all move. If the cable is rigid, no one moves. How would you manage to move one side of the floaters only while keeping the other side steady? Difficult, right? You need to connect more cables to make one side rigid while keeping the other side movable.
This is the challenge of the braces. For each movement, each month requires a new adjustment manually if you want to keep some teeth steady while others move selectively.
Here is where clear aligners beat braces by far – at selectively "not moving" teeth at all, keeping them as anchor points so as to better move other teeth also selectively.
We do this by programming the teeth movements sequentially in stages. They work like a custom-fitted cover for the floats from which only certain floats can move within that cover during that week. Next week, new cover, new selective move. Always in control.
8. Clear Aligners need fewer and shorter appointments than Braces
When you choose to improve your smile with clear aligners with us, we establish your "flight plan" right from the beginning.
You also have the tools that make your teeth move selectively and sequentially. We can schedule your appointments every third month instead of monthly, like with braces.
During the appointments, we check that the teeth are moving according to the plan. If needed, we adjust the frequency with which you change your aligners to provide you with the most convenient speed.
Using an intraoral scanner of the latest technology, you get your teeth digitalized in one step instead of two. Your aligners fit tighter on your teeth.
They distribute the pressure evenly through more tight contact areas- The aligners control the movement of your teeth more precisely.
9. Clear Aligners help solve the most complex cases
When clear aligners were first developed in 2000, they were used only for simple orthodontic cases, such as slightly crowded teeth.
The only choice for difficult orthodontic cases was the treatment with braces.
The rapid evolution of 3D design has made it possible to incorporate CAD-CAM technology's latest features to 3D scanning, representation, diagnosis, treatment plan, and production.
Well trained orthodontists use now clear aligners for the most complex orthodontic cases with excellent results.
The 3D work model for the aligner treatment plan is digital from the beginning in our office in Zurich.
With our Trios 3Shape® intraoral scanner, we digitalize your teeth and your bite in minutes. You don't need to have silicone trays in your mouth.
We upload your 3D STL model to the design platform also within minutes.
The traditional way is to take silicone impressions and cast them on plaster models. The models are scanned later on a lab scanner to digitalize your teeth.
10. Clear Aligners let you eat anything you want
Braces for orthodontic treatment requires special attention to what you eat. You may need to avoid had crunchy stuff like nuts or sandwiches to prevent the braces from breaking off.
With aligners, you are free to eat whatever you want. You simply remove your aligners when you eat and place them back again when you finish.
Some patients even eat with the aligners; they take them out when they finish, clean them, and put them back in.
11. Clear Aligners can provide extra precision by adding Digital Smile Design
Digital Smile Design -or DSD for short- is the design technique of cosmetic dentistry that studies your smile dynamics. That is, how wide and high you show your teeth and gums from different angles when you speak, smile, and laugh—your social smile. 
Digital Smile Design also takes into account your nose, eyes, degree of facial symmetry, and the shape of your head (round, oval, triangular, square) to move or shape the teeth to better fit with your facial expression.
12. Clear Aligners allow you to plan for long trips
Are you planning a couple of months trip around the world before coming back? Excellent!
We just need to calculate how many aligners you need to take with you and how often you need to change them. Even if you lose them, we can still produce more and ship them to you wherever you are.
Enjoy this fabulous world while you shape your winning smile with your aligners.
Can anyone use invisible Clear Aligners?
Yes, anyone who wants to straighten their teeth for a wide, confident smile can use clear aligners—adults as well as teens.
Clear Aligners for Adults
Adults like you, who use aligners to improve their smile, benefit from the comfort of the custom-fitting thin profile mouthpieces.
They don't harm your lips and cheeks and let you speak naturally.

You can remove them quickly to give a speech and to clean your teeth as usual.

You also benefit from a faster treatment time, fewer and shorter appointments.
In our office, adults also benefit from extra facial driven aesthetics included in their aligner treatment plan. 
Thanks to our pioneer 2D-3D Digital Smile Design calibration service, your teeth move to the optimal place for your facial expression – a prime feature that can provide you a life-long winning smile benefit.
Clear Aligners for Teens
Teens enjoy the same benefits as adults, but in their case, aligners can significantly impact their compliance.
No embarrassment, increased self-esteem
Teens can smile confidently without the "metal mouth look" while still progressing on their orthodontic treatment. 
No diet restrictions
Teens also don't have diet restrictions. They can eat all the hard and crunchy stuff they want -nuts, sandwiches- without worrying that braces may break off. 

No emergencies due to braces that come off or wires that get stuck on the cheek

As a parent, you don't need to prepare any specific, softer food for your kid. 
Awesome pictures
Graduation, school parties, yearbook photos, senior pictures… kids will always have remembrances of that day showing a beautiful smile free of braces.  

Business profile pictures, shots at networking events, parties, weddings, you can always remove your aligners for the occasion.
Safer for athletes
If the impact hits on the braces, typically, it cuts the lips. But wearing clear aligners is actually safer than wearing nothing at all. In case of an accident, teeth are more protected under the aligners than by themselves.
Better hygiene
We know that teens often don't brush their teeth enough. Put braces on top, and now brushing gets more difficult and less efficient. They accumulate more plaque, more cavities appear, gums get swollen, and suffer gingivitis.

But teens can remove the aligners after eating and clean their teeth as usual.

This means less plaque, healthy gums, fewer cavities.
Kids Compliance Control
Now you may be thinking: "If they can remove the aligners by themselves, they might as well not wear them enough time, right?"

Well, some brands like Invisalign® have added a compliance indicator to each aligner.

When the child wears the aligners the recommended 22 hours per day, the indicator changes color slowly in contact with the saliva.

The child comes to the control appointment with the whole collection of used aligners.

We check if the color has adequately changed on each aligner.
Orthopedic function
The newest aligners provide design add-ons that produce an orthopedic effect on the child's growing jaw. 
Clear Aligners for Patients with Periodontal Disease
If you suffer from periodontal disease, getting your teeth aligned and straight is very beneficial. What you shouldn't do is to move your teeth while the periodontitis is still active. First, get your periodontitis under control, then align your teeth with braces or aligners.
Braces hinder cleaning teeth and gums. If you are a periodontal patient, you know you need to spend more time on your dental care. 
With clear aligners, you can clean your teeth and take care of your gums without any obstacle while you continue to improve the position of your teeth for better support and a radiant smile. 
Clear aligners also produce a precise speed of movement. The movement's default speed is about 0.25mm distance and 1° of rotation for each aligner tray. But we can reduce the rate individually to half, for instance, for periodontal patients. This means slower, softer changes, slower motion, more aligner trays, more control, and security.
How do Clear Aligners work?
Aligners are made from clear plastic. This acrylic material fits tightly over the teeth. The plastic is semi-rigid, yet flexible enough.
On a CAD-CAM model, we program the sequence of movements per aligner for 0.25mm distance and 1° rotation on average. 

We produce enough aligners to move your teeth from the current position to the desired position in small 0.25mm or 1° steps.

When you put your aligners on, they push, pull, or rotate your teeth. Some move selectively, while others may stay.

With the next aligner, the ones that remained steady before may perhaps move this time.

You change aligner yourself every 5 to 15 days.

Every new aligner continues moving the teeth towards the desired position.
Our proven 10-step Clear Aligners process
Once you decide to improve your smile, correct your bite for better mastication and align your teeth for better cleaning and fewer cavities, we go through the following process.
1. Photo shooting
We start with high-resolution photos and videos in our in-office photo studio. Our photo studio is set up especially for dental and facial aesthetics to produce detailed images and videos of your teeth on portrait pictures.
2. Dynamic facial expression assessment from the videos
How wide is your smile when you talk, smile, and laugh.

How many teeth you show on the sides

How much gum you show on the sides and front
3. Digital Smile Assessment
From the photos, we do a 2D Smile Design to assess how symmetric and proportioned your teeth, and your smile are according to your face:
Same tooth size on one side as on the other?

Midline matching your nose line on the upper and lower jaw?

Canines fall symmetrically under your nose wings?

Should they rather be narrower or broader for your face?

Is the incisal line parallel to your eye pupils?

Are the edges of your teeth straight or curved according to your lips when you smile?
This comprehensive assessment provides you with a thorough understanding of the points that need improving. 
4. Digital Smile Design 2D
We create a virtual mockup of your optimal future smile.
Begin with the end in mind. This is what leaders and change agents apply to project management principles. 

Almost all world-class athletes and other peak performers are visualizers. 

You can visualize what you can achieve. You can see yourself with your ideal smile based on your facial proportions.

This pioneering assessment is called 

facial driven orthodontics

 or 

facial driven aesthetics

. 

We will bring all biological and physiological parameters into a comprehensive treatment plan to get you there. 
5. X-Rays
Before you start moving your teeth, you need to know that everything is fine. 
Panoramic X-ray and small intraoral X-rays
they show all your restorations, all tooth roots, root canal treatments, bony structures, bone support under the gums, crowns, implants, etc. 

Is there anything that you need to treat before, during, or after the aligners?

we assess if you need any restoration done before scanning the teeth
Cephalometric X-ray
this is an x-ray taken from the side to measure your skeletal pattern

it also shows the airway space at the back of your throat. That's why otorhinolaryngologists also prescribe this x-ray.

we carry out a digital cephalometric tracing to measure your facial angles, distances, and proportions

it shows the areas that need improvement and the ones that need to keep

it shows which areas hinder or favor the movement and how to handle it

we can overlay the finish cephalometry on top of the start cephalometry in order to evaluate changes

Cephalometry is especially crucial for teens in growing age since we expect larger changes
6. Intraoral scan
We scan your teeth and your bite with a state-of-the-art color intraoral camera that produces an accurate 3D STL model for study and design. 
No need for silicon impressions in your mouth or cast with plaster.

More accurate because the first digital model is the actual work model.

We upload the STL model to the aligner design software, and we do further analysis.
7. Model analysis
On the aligner design software application, we carry out further analyses on the CAD model.
size proportion between the upper and lower teeth

lack or excess of space

deep bite or open bite

overjet or overbite

palate and jaw width

palate and jaw shape
8. Smile Design 2D-3D Calibration
This is a premium treatment plan that very few dentists in the world use. Our dentist Luis Cuesta presented this pioneering smile design technique at the European Aligner Society congress in Venice in March 2018.
we take your ideal smile frame setup from the 2D Smile Design 

we use special software that makes one application window transparent.

we lay the 2D Smile Design software transparent window on top of the aligner design software window

we move and zoom the 3D model until the teeth match at the start position

we now play with the transparency and make your face picture in 2D visible on top of the 3D model

now we can assess your case in 3D as well, integrating your facial features to achieve the winning smile you deserve
9. Aligner treatment plan
Now it is time to integrate all factors (teeth, restorations, implants, gums, bone structure, airway). Your virtual mockup is always taken into account. We have calibrated it into the 3D model. It guarantees your optimal facial aesthetics, your new radiant smile. Here is a shortened checklist of what we do:
move the teeth virtually on the 3D model to the desired final position.

adjust the sequence and order of movement,

adjust millimeters of height and distance,

adjust degrees of rotation,

introduce, remove or modify and optimize attachments

adjust the speed of movement (translation and rotation)

adjust the contact points of the final bite position.

plan restorations if you need them, such as implants, bridges, or veneers.
timing: perform restorations before, during, or after the aligner treatment
adjust the precise space required for aesthetic and physiological restorations,
the aligner software then proposes a treatment sequence and creates a final position.
We double-check the final position, calibrating the 2D mockup frame and the final 3D model again. If the 2D and 3D still don't match, we modify the treatment plan until 2D and 3D do match on the final model. This guarantees excellent facial aesthetic results for your future winning smile. This process will become easier in the future as CAD-CAM technology evolves.
However, for the time being, no aligner design software integrates facial aesthetics. We integrate the smile into the face through manual calibration each time after we render a treatment sequence. This is the reason why only a few dentists do it worldwide.It can take rather long sometimes, but spending time on a precise plan is a shortcut for the future. 
10. Aligner fabrication and first appointment
We order the aligners to the lab 

Using 3D printers, the lab prints a number of 3D models similar to the number of aligners provided by the treatment sequence

the lab vacuums clear plastic on top of each aligner, cuts them, and trims the edges

the lab ships the aligners to us

if needed, we bond small pieces of tooth-colored composite resin to your teeth.
it is a painless, quick procedure that doesn't require any anesthetics
you fit your set of aligners on your teeth, and you take them off
we teach you how to do it, and we give you further instructions
you take aligners with you until your next visit in about three months
How long does it take until I have my new smile finished using invisible aligners?
Treatment time with clear aligners depends on how much the teeth need to move or rotate to the final position. The more crooked your teeth, or the more your bite is off, the longer it will take.
However, here are some general timelines:
On average, you will change aligners every 5 to 10 days. 

Very difficult and complex cases usually take between 12 and 24 months, and they need over 60 aligner trays. 

Average to difficult cases need 20 to 50 aligners and can be finished in less than a year. 

Light cases – for example, if you are an adult who had braces when you were a teenager, and your teeth shifted slightly over the years-, you may recover your straight teeth and radiant smile in as little as 10 to 20 weeks.
The treatment plan process with invisible teeth aligners is based on predicted movements, like meteorology, using numerical calculation on a digital model. As you can imagine, the shorter the time frame in which you want to predict the weather, the more accurate it is likely to be. When we need 30, 50 aligners, or more to accomplish the desired position, one or more teeth will likely not express 100% of the movement planned. 
This is due to bone resistance, tooth size, friction, calculus between the teeth, or wearing the aligners less than the 22 hours recommended per day. 
Those cases may require a final "refinement tweak" for the smaller adjustments at the end of the treatment. More complex cases needing more than a year of treatment are likely to need planning in stages from the beginning and re-planning after finishing each stage.
Case refinements or case stage re-planings are done the same way as the initial planning. New photos, re-assessment, new intraoral scan, eventually new x-rays if needed, new design, new aligners, and continue the movement until together we achieve the desired result. 
What are Aligner treatment accelerators?
There are two types of accelerators for orthodontic movement. 
Vibrating devices (Acceledent®, Vpro+®, Vpro5®, Bitepod®, Viber®) transmit micropulse to the roots and the surrounding bone. This gentle vibration stimulates bone cells to let the teeth move quicker. 
Light devices (Orthopulse®, TrueLight®) deliver infrared light to the bone cells around the roots. This gives them more energy to remodel faster. 
Both light and vibrating devices produce similar acceleration. If you use them 10 to 20 minutes per day, you can achieve 40 to 60% acceleration. That is, changing aligners with a faster frequency, thus finishing the treatment in less time. 
If you are interested in finishing your treatment faster and getting your confident smile quicker, we'll be glad to assist you.
How much do invisible aligners cost?
Getting a winning smile with clear aligners in Switzerland is usually cheaper than doing it using traditional braces.
This is because dental care fees in Switzerland are based on chairside treatment time, and aligners need fewer and shorter appointments, with less intervention at each appointment. The investment you need to make your winning smile come true is around 3000 to 8000 CHF on average cases.
Braces, on the other side, need at least three times more appointments and a lot more work to do at each appointment. The investment you need to make if you decide to have the treatment done with braces can often go easily over 10000 CHF. 
Do you use Invisalign?
Yes, we do. Invisalign® is the largest producer of clear aligners, but it's not the only brand we use.
Other large scale aligner manufactures are Clear Correct® (bought by Straumann®), Arc Angel®, Orthocaps®, Archform®, Airnivol®, Smart Moves® or F22 by Sweden & Martina®. But any lab or dentist can produce his own aligners with the right software, a printing machine, and a vacuum machine. 
However, this is not taking into account the precise treatment plan necessary to have a great outcome.
Many patients think the aligners do the treatment alone. Same as with the wires connecting the braces. They think that changing wires will do the job.
The treatment plan proposed by the design software is usually crazy. The aligners would produce equally crazy results if applied. Sometimes aligned teeth but not adapted to the facial expressions. Sometimes just impossible to accomplish because of bone support compromise. 
3D aligner design models allow moving teeth with no limits. The pre-loaded artificial intelligence algorithms cannot control all parameters a human orthodontist designer does. 
The aligners -Invisalign® or any other brand- or the braces are just a tool. You need an engineer behind to plan and use the tool properly. It will come, but it will still be a few years' time until artificial intelligence can offer reliable aligner treatment for most cases. 
To develop software applications, you need different coding languages ad different platforms. To design and produce aligners, you also have different design platforms. Each one offers distinct advantages.
To choose if we use Invisalign® or another design and production platform, we analyze your case and decide the best match together with you. We consider the case complexity based on the movement needed, the estimated time, the most convenient design platform, and the most reasonable production cost.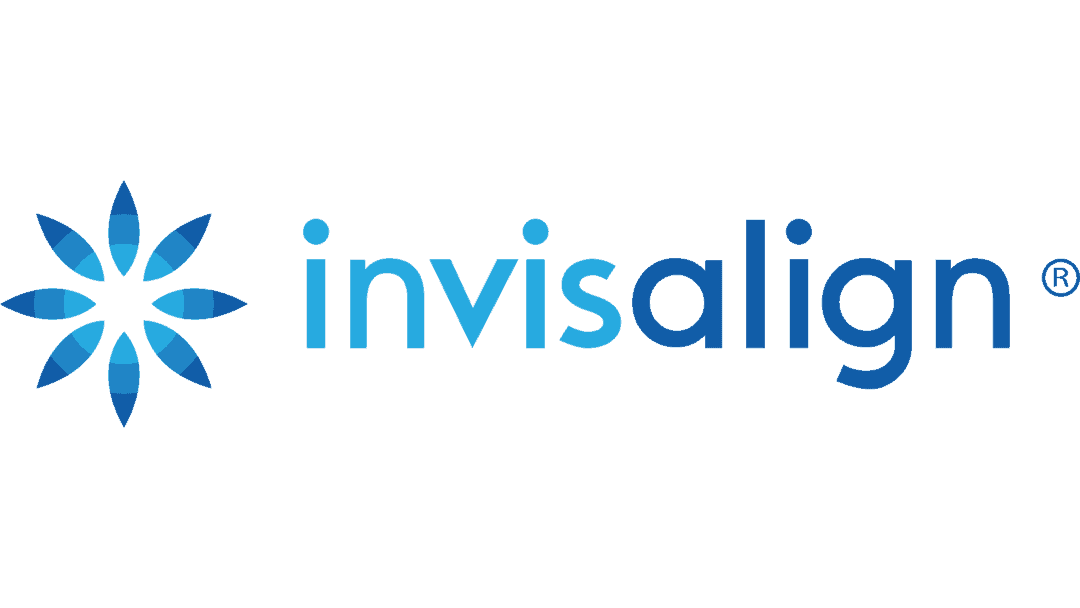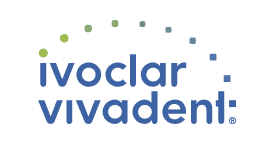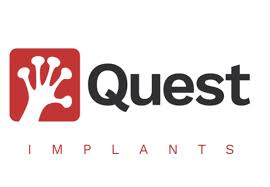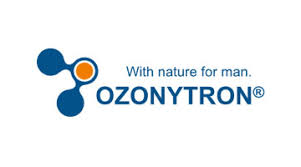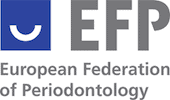 Call: +41 444 222 131
Forchstrasse 34, 8008 Zürich